10 Traditional Neapolitan Desserts You Must Try
The city of Naples offers a wide variety of delicious desserts. Here you will read about the 10 traditional Neapolitan desserts you must try in the Parthenopean city. Hope you'll agree with my list!
10 Traditional Neapolitan Desserts You Must Try
Among all pastries you can find in Naples, I'm sure you all know Babà, a well known bouchon–shaped dessert soaked in a rum flavored syrup. Ideal if you're strolling down Spaccanapoli as it comes in a glass and decorated with whipped cream or fresh fruits.
If you're curious to know more about babà history check out my article here.
In this blog post you are going to explore other 10 traditional desserts from Naples that you cannot miss to try!
Easter is a special period in Naples: families gather to celebrate, and guess how? Eating of course! A lot of desserts are served: one of them is the Neapolitan pastiera, a most popular Neapolitan dessert usually prepared on Holy Thursday.
The Neapolitan Pastiera is a sweet pastry filled with cooked wheat, ricotta cheese, eggs,  and flavoured with orange flower water. As per tradition, a mix of spices is then added to the filling: cinnamon, vanillin, wildflower and candied fruits.
The pastiera recipe varies a lot: it is reinterpreted from family to family. For example, some use chopped wheat, some others add custard and some don't put any candied fruits. A famous version is pastry chef Mario Scaturchio's: he uses shortcrust pastry which is defined as "thin", to differentiate it from the normal shortcrust pastry or the one used for puff pastries.
Still, whatever version you may try, the Neapolitan pastiera will conquer you with its unique flavor and aroma!
"Naples has three beautiful things: o' sole (the Sun), a' pizza and sfogliatella"
Sfogliatella is indeed one of the most appreciated delicacies of Naples.
There are two types of sfogliatella: the curly (sfogliatella riccia) and the puff pastry (sfogliatella frolla).
Even though they are both called sfogliatella and do have many things in common, the two types are actually two different desserts.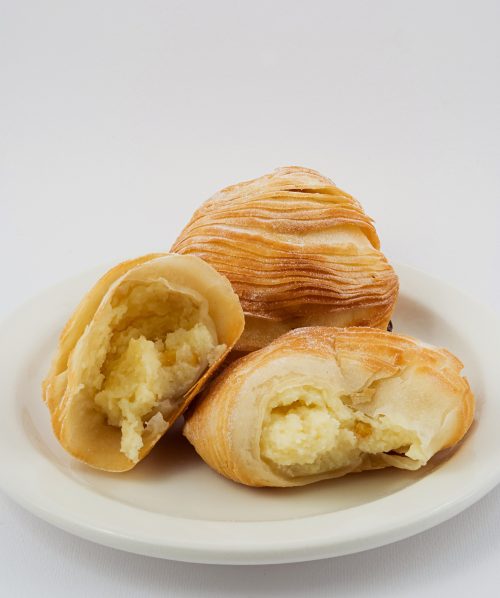 Sfogliatella is said to be born in the world of the monasteries of Campania in the 17th century. At that time, the convents were producing sweets to donate to the most important characters of the city, therefore establishing good – and useful – relationships. 
Even though each convent kept the recipes secret, the secrets of sfogliatella reached the Convent of Santa Rosa on the Amalfi Coast. 
Here the nuns enriched the filling with Agerola ricotta and added cream and black cherries (the famous Santa Rosa's cherries). However, when the recipe reached a young pastry chef, both cream and black cherries were removed and the pastry started to look as it does today. 
Who was that young pastry chef? It is said that it would be the famous pastry chef Pasquale Pintauro. Nowadays you can find Pintauro's shop in via Toledo.
St Joseph's zeppole are traditionally prepared in Naples on March 19, on Father's Day. However, you can find them in the city pastry shops all year round.
According to Ippolito Cavalcanti's treatise on Neapolitan cuisine, the original recipe dates back to 1837: he writes about a preparation based on sugar, eggs, flour and butter, all fried and decorated with custard, icing sugar and a cherry.
There is also a lighter, baked version, a sort of cream-filled cream puff. Unfortunately, this version is not taken in high consideration by great pastry chefs as St Joseph's zeppole, according to the original recipe, should be fried in lard and not baked (yes, even if you are on a diet, you can spare one day to taste the original recipe!).
As for many other delicious Neapolitan sweets, even St Joseph's zeppole origins are mysterious. Some say it was the nuns of a Neapolitan monastery who invented this pastry, whereas others think that fried St Joseph's zeppole are another great invention of the great Pasquale Pintauro. Who knows?
Another typical Neapolitan pastry is Struffoli, a Christmas dessert. 
Supposedly originally from Greece or Turkey, these delicious small balls of sweet dough are fried in hot oil and then dipped in honey and sprinkled with colored sugared almonds. As far as the size of the struffoli is concerned, it would be perfect to make them slightly bigger than a bean.
Sweets similar to Struffoli have also spread to other Italian regions, even though with different names: for example in Apulia they are called "sannacchiudere" in Taranto and "porcedduzzi" in Lecce, while in Abruzzo and Umbria we find them under the name of "cicerchiata".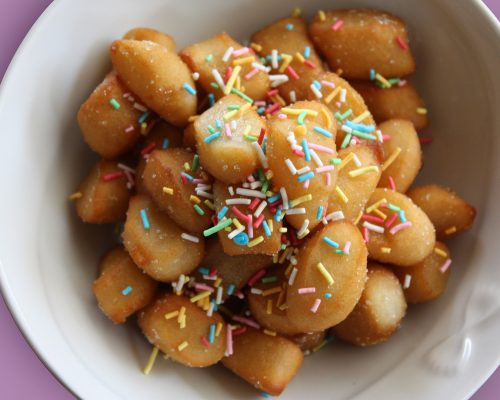 Caprese cake is a Neapolitan dessert made with a mixture of almonds and dark chocolate dusted with icing sugar, a delicacy with a soft heart and a unique flavor.
It was born in the 1920s on the island of Capri, thanks to famous chef Carmine Fiore. It is said that he was commissioned an almond cake by three gangsters who came to Capri to buy a batch of gaiters for Al Capone.
Chef Carmine was so focused on taking care of any details in the preparation of this almond cake that he completely overlooked the remaining dose of flour necessary to complete the cake. He forgot to add it, thus inventing a new type of cake: the Caprese cake. Luckily for him, it was a success!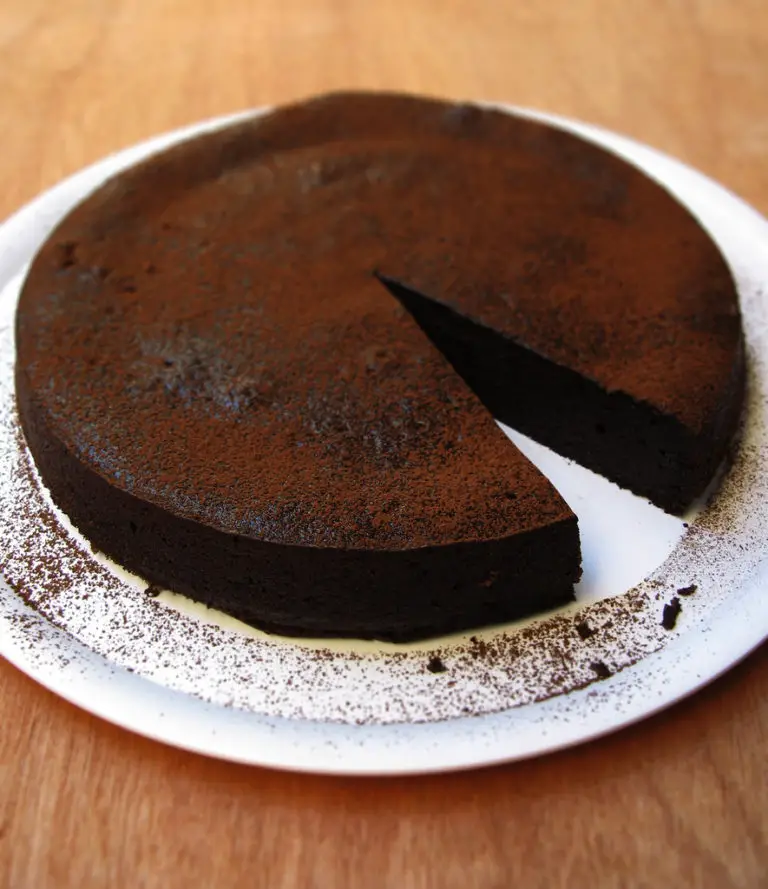 A Carnival sweet you should definitely taste in Naples is the Migliaccio, a semolina-based dessert dating back to the 19th century. 
The ingredients to prepare the Migliaccio are really simple and linked to the peasant tradition: semolina, milk, ricotta, eggs, sugar and flavorings, and it is served simply sprinkling icing sugar on top.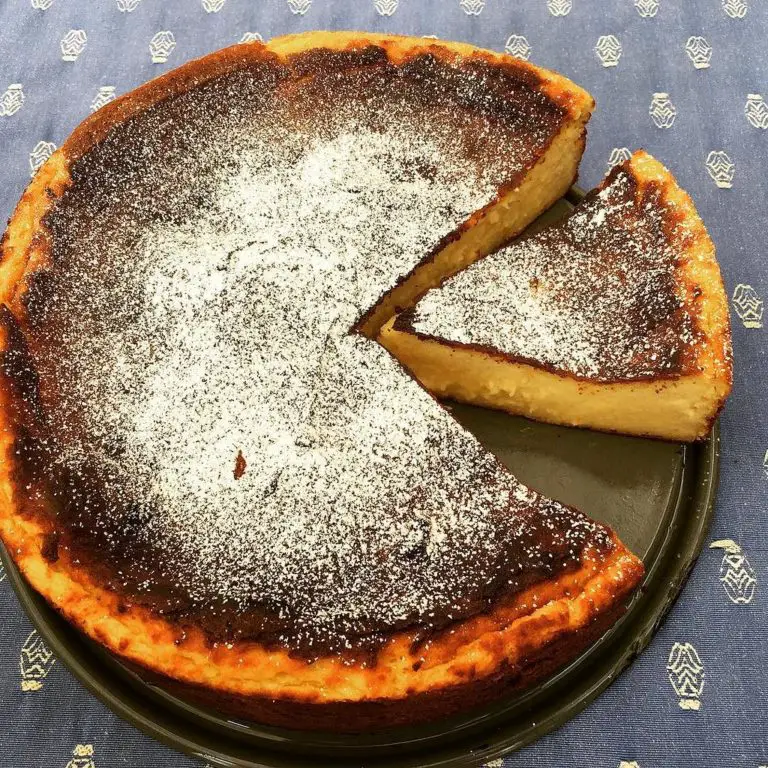 Semolina flour has always been used in Neapolitan cuisine for a number of preparations. Today semolina is generally cooked in a mixture of milk and butter and then mixed with other basic ingredients such as eggs, sugar and ricotta cheese. 
As simple to prepare as it is unique in taste and consistency, Migliaccio will become one of your favorite desserts, especially on joyful festive occasions.
Bring it to the table and your guests will not resist!
7. Neapolitan Zuppa Inglese
The Zuppa Inglese (literally "English Soup") is a spoon dessert, made with custard and sponge cake soaked in liqueurs such as alchermes, amaretto or rum.
There are different versions of this cake: you can find it in Emilia-Romagna, Lazio, Marche, Tuscany, Abruzzo, Umbria and Naples, of course. Each region has applied small variations to the original recipe over time and nowadays they all taste differently!
The Neapolitan Zuppa Inglese, wrapped in a crunchy layer of meringue, is prepared with soft sponge cake moistened with rum and stuffed with custard and black cherries.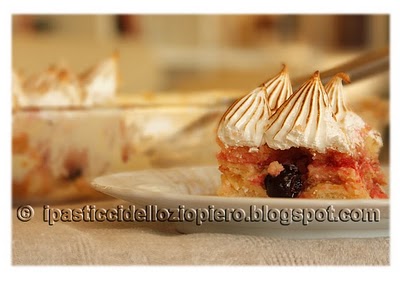 Roccocò is a typical Neapolitan Christmas dessert made of flour, almonds, candied sugar and a mix of spices: the pisto.
Roccocò is said to be born in 1320 at the Real Convent of Maddalena and is usually prepared for the day of the Immaculate Conception.
The dough shape resembling a donut is about 10 cm in size, which is then baked in the oven. As Roccocò has a hard consistency, it is usually bathed in liqueurs such as marsala, vermouth or sparkling wine.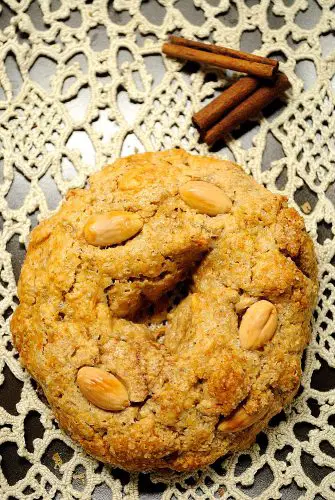 Mostaccioli, also known as mustaccioli, are delicious rhombuses with a spicy flavor and covered with chocolate icing. It's tradition to serve Mostaccioli to finish the Christmas lunch. 
There are two types of Mostaccioli: the soft mostaccioli, which can be filled with jam for a complete indulgent moment, and then there are the classic hard mostaccioli that are usually dipped in chocolate glaze. The choice is up to you!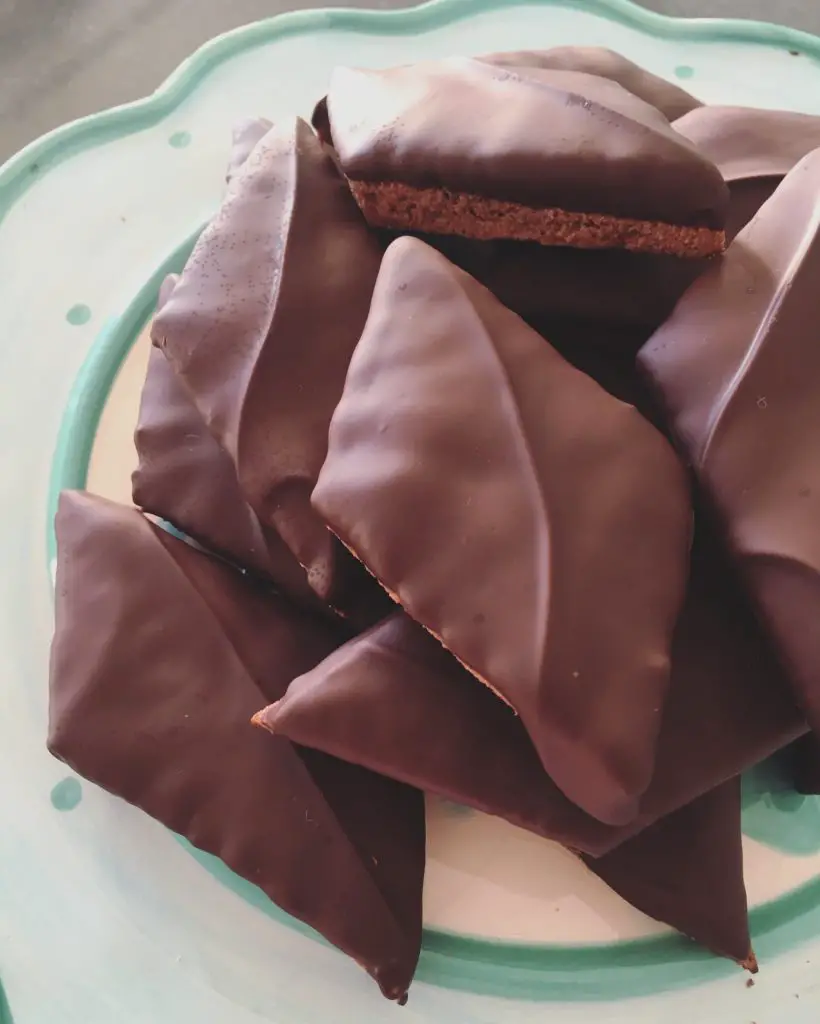 Anginetti are lemon knot cookies typical of Naples. These cookies will make you mouth-water as soon as you set your eyes on them, I can assure you that much!
What makes Anginetti so delicious is the "naspro", hot and melting sugar used to glaze them with white and shiny icing that can be flavored with lemon or orange zest. Some people even use anise.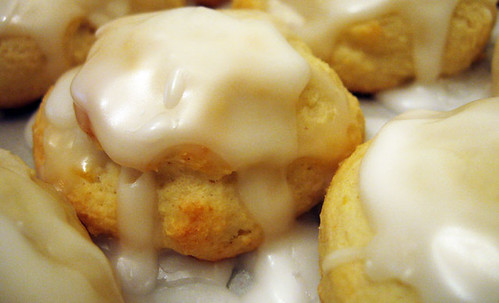 According to tradition, Anginetti are the symbol of Easter, but they're also made in other occasions, such as weddings and main holidays.
Chances are that Anginetti were named after the kings of the Anjou dynasty who, at the beginning of the 14th century, made Naples the political, economic and cultural capital of the Kingdom of Sicily. 
Did you Like the Post? Follow Me on Social Media and Stay Tuned for More Content!
Images credits: la pastiera di mammà by contrasto_gp // CC BY-NC-ND 2.0; Anginetti italiani by due.chiacchiere // CC BY 2.0; Chocolate, Almond Cake by jumanggy // CC BY-NC-ND 2.0; Zuppa Inglese Napoletana by ipasticcidelloziopiero.com; Migliaccio – #orange, #semolina and #ricotta #cake from #Naples #buonapasqua happy #easter by Mei Man Ren Sheng // CC BY-NC-ND 2.0; pastiera di riso by Cleare Garofalo // CC BY-NC-ND 2.0; Roccocò by Sara Morgia on Flickr; Mostaccioli by Sara Dafne on Flickr.