Great Local Restaurants in Rome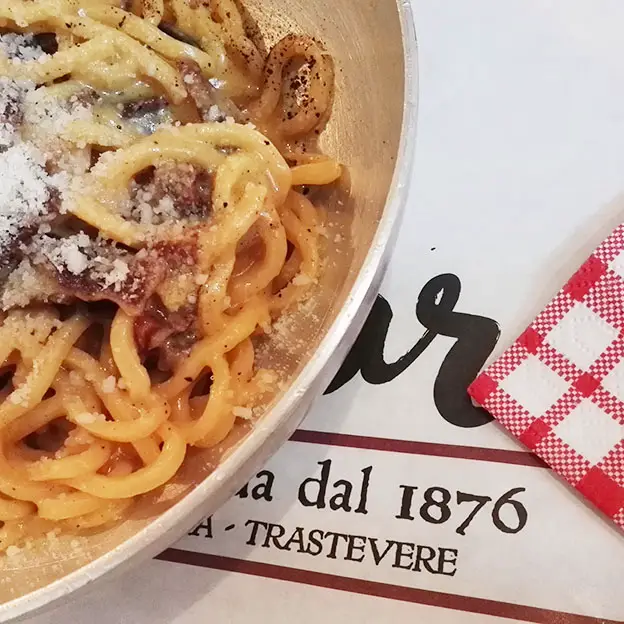 Are you going to spend a few days in the Eternal City?  Then this article will suit your needs! Read all about great local restaurants in Rome: all the best trattorias are listed here.
Want to know where to find the best pasta in Rome? This is the right place! Here you can find some of the top local places where you can get to eat the most delicious Roman dishes such as tonnarelli, artichokes, and meat, all prepared and cooked according to tradition. Make sure to include them in your itinerary!
Where to Eat in Rome Like a Local
Rome is not only known for its breathtaking architecture, rich heritage and artistic treasures, but it is also a city where food plays a crucial role in the cultural experience. There's nothing more authentic than indulging in some local cuisine while in the Eternal City.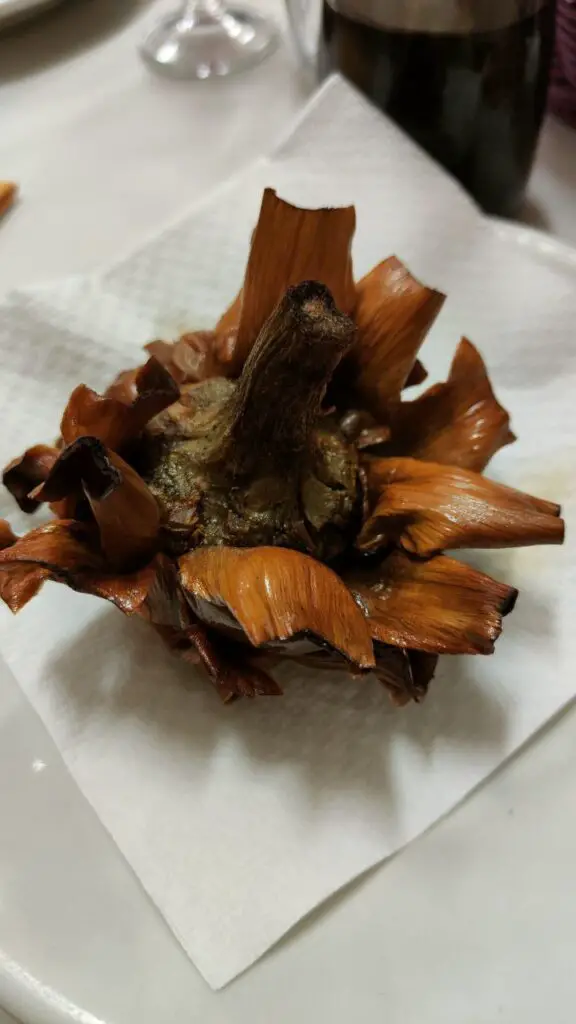 If you're looking to experience the real taste of the city, without breaking the bank, you need to know where to eat like a local in Rome. Below you will find a list of the best places for satisfying your hunger and satisfying your budget. From traditional trattorias to street food, I'll guide you through the best non touristy restaurants in Rome.
Great Local Restaurants in Rome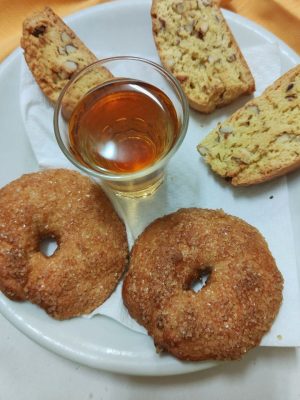 Certainly one of the best trattoria in Rome, Sora Margherita offers you typical Roman cuisine at good prices. In this rustic and timeless place in the heart of the historic center of Rome, you can taste traditional Roman dishes such as artichokes alla giudia (the best in town, according to the various scraps of newspaper decorating the walls), handmade fettuccine and agnolotti, and homemade desserts.
The staff is absolutely amazing, but since the place is quite renowned (wonder why), you'd better come early – no later than noon, unless you want to line up for ages.
2.2 Tonnarello - Trastevere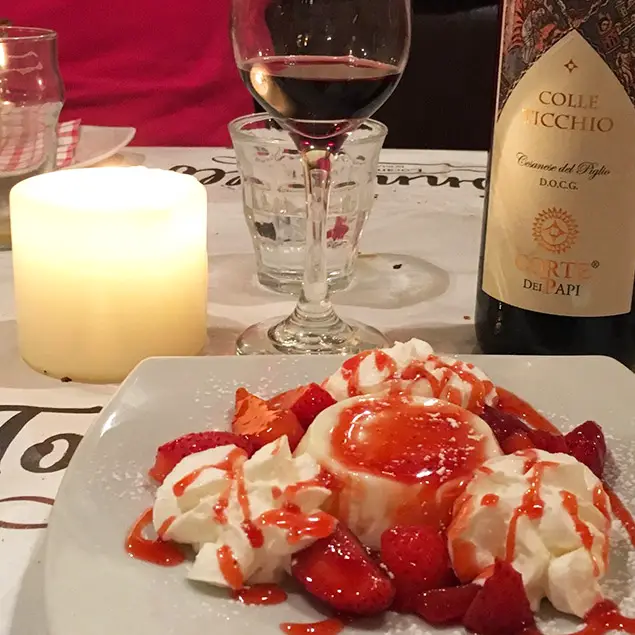 If you want to eat in Rome like a local, surely you cannot miss to try Tonnarello, in Trastevere. There are two locations: one in Via della Paglia and the other in Piazza della Scala. From bruschette as appetizer to first and second course, you can also find great pinsa, a sort of pizza but thicker and rich in flavor. All can be accompanied by good Italian wines.
Since the place is always full, please get there before peak times, that is noon for lunch and 7 pm for dinner. They take reservations, but only via email and sometimes they can't handle them since they're too busy. So my advice is just to show up ahead of time to avoid long lines.
2.3 Nannarella, Osteria, Roma Trastevere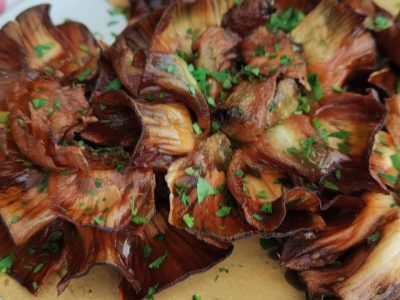 Located in Trastevere,  where tons of restaurants welcome both locals and tourists, Osteria Nannarella is one of the best  places to eat in Rome offering typical Roman dishes.
Try their homemade tonnarelli cacio e pepe (the best pasta in Rome, in my opinion) and Carbonara, not to mention Saltimbocca alla Romana (veal with melted cheese and ham). When I was there I thought that their polpette (balls) looked awesome – unfortunately, they make them with garlic so I couldn't taste them. However, you'll tell me if they're worth it!
The staff always welcomes you with a smile, and even if the place is quite big (it has 5 rooms at your disposal), they don't have any difficulties in occupying all the tables. It's hard to book so get there quite early, even before noon for lunch and before 7 pm for dinner,  if possible.
Hostaria Farnese is a small but cozy Roman trattoria where you can get to eat the famous Carciofi alla Romana (Roman-style artichokes) and typical pasta from Rome such as Cacio e Pepe and Gricia. When I was there I also had a dessert: the sweet and flavorful pear cooked in red wine. The Osteria is situated in Campo dei Fiori, one of Rome's liveliest squares.
2.5 Da Gino al Parlamento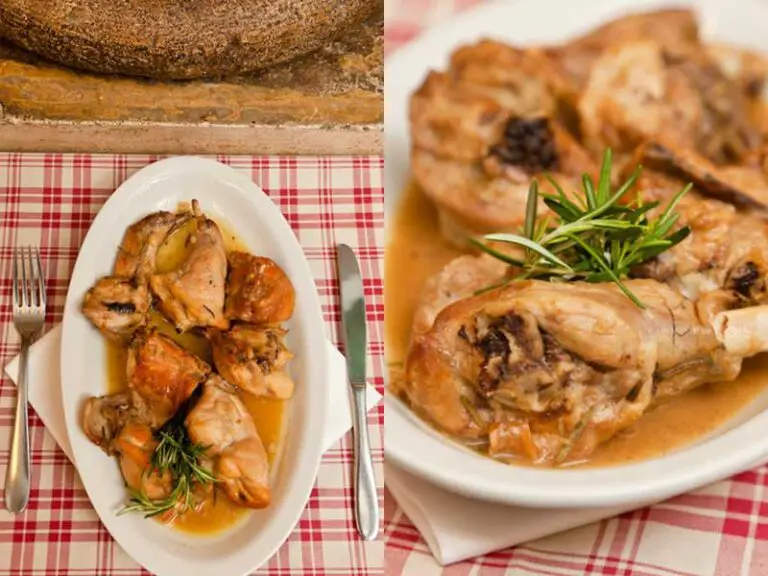 Da Gino al Parlamento is a family run trattoria with frescoed vaults, serving homestyle traditional Roman and Italian dishes. I was recommended this place by a local, and the inside features frescoed ceilings decorated with a pergola with flowers and vines embracing the fake arches and beams.
The walls, first painted in 1977, are constantly restored to maintain their original essence, making guests dive into past times.
Even if it's not located in the center of Rome, Trattoria Guerra and its chef Massimiliano offer good typical Roman dishes and traditional Italian food at fair prices. Close to Bologna metro station, the place is rustic and authentic. As appetizers try their cold cuts and cheese (tagliere) or Bufala PDO with 24-month Parma ham.
2.7 Osteria dei Cappellari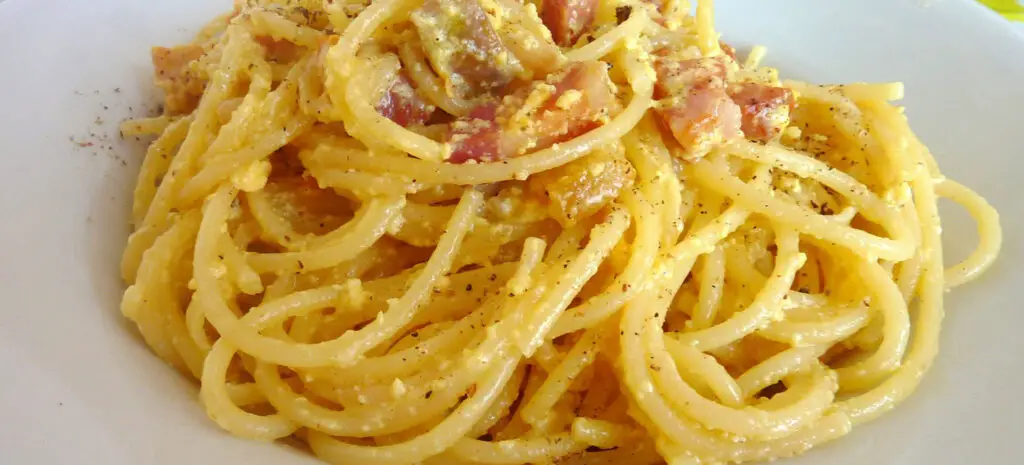 If you are a meat and fish lover, you cannot miss to try out Osteria dei Cappellari, a very suggestive place located in the heart of Rome, just a stone's throw from Piazza Navona and Campo de' Fiori.
They offer a wide range of Roman dishes, ranging from artichokes and first courses to Baccalà alla Romana (Roman style codfish with onions, raisins, pine nuts and tomato), Trippa alla Romana (Roman style tripe soup) and Coda alla Vaccinara (Roman style oxtail).
Did you Like the Post? Follow Me on Social Media and Stay Tuned for More Content!