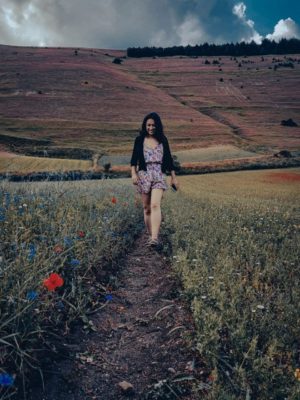 Ciao a tutti!
My name is Claudia, born and raised in the Bel Paese. I'm a restless explorer of the world, coffee and wine lover but I especially like to define myself a foodie.
Here You Are My Story!
Everything began in 2018. I was working in Bergamo, a city just 50 km away from Milan, the city where I was born and raised. I suddenly realized that I needed some fresh air: I quit my job and moved to Montreal, Canada.
So far this has been the craziest thing I've ever done in my life! It was a leap in the dark: I didn't know anybody in town, I had no job, no family, no friends. However, this was very exciting for me. 
I did new different jobs, learnt about Quebec culture, explored new countries and, the most surprising thing of all, is that I survived two of the hardest winters I've ever lived in my life (-30°C!).
However, I felt there was something missing. I missed my food, my country. It was then that I decided to start a blog about my beloved Italy, so that I could be everyday a little closer to all that I left behind.
With "A Sprinkle Of Italy" I hope I'll transmit you my passion for my beloved Italy, its food, wine and wonderful places (and people!) to discover. Even if you're beyond a screen, you'll be able to taste Italian delicacies, smell the perfume of sea breeze and dream..a little dream of Italy with me.
Claudia