Experience Italy Like a Local
Cinque Terre is a wonderful part of Liguria, in the north of Italy, definitely worth visiting for its naturalistic trails, colorful fishermen houses and lovely beaches. Did I forget something? Oh yeah, delicious food and...
Read More
Welcome to A Sprinkle Of Italy!
My name is Claudia, born and raised in the Bel Paese. I'm a restless explorer of the world, coffee and wine lover, but above all..a real foodie!
On my blog you'll get to know all about Italian typical food, traditional recipes, wines and wonderful places in Italy.
Travel Italy with me 🙂
Want to Experience Italian Cuisine First Hand?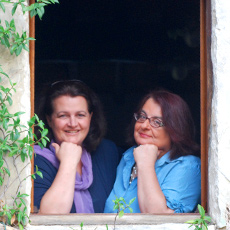 Click on each icon to be directed to the article post
Subscribe to get a FREE Italian Recipes Ebook
Personalized Itineraries in Italy
Are you coming to Italy for the first time? Are you planning a romantic trip with your fiancé? You want to bring your family but don't know where to start? No problem!
I know it's hard to plan the perfect trip to Italy without the help of a local.
That's why I offer customized travel plans tailored on your needs, plus my tips as an Italian born and raised here in the Bel Paese.
Whoever you travel with and whatever you'd like to explore in Italy, I can help you.