Where to Store your Luggage in Train Stations, Airports and for Free in Italy
Get to know where to store your luggage in Italy in major cities like Milan, Rome, Venice, Bologna, Florence.  In this article you will find left luggage services in train stations in comparison and you can even know where to leave your belongings in safe places for free!
If you're planning to visit a city in Italy for the whole day but have all your belongings with you and no place to stay, this article will suit your needs! Whether you travel by air or train, here is the most useful information about left luggage services in Italy.
Where to Store your Luggage in Italy
The problem of storing your bags when travelling is quite common, especially if you're moving from one city to another. It's plenty of places to stow your bags in Rome, Milan, Florence and other big cities, either at the airport, in train stations or in the city.
Luckily for us, some companies also offer a deposit in minor cities so it's not something that you really need to worry about. The important thing to do is to find the right and most suitable place for your luggage without having to walk for too long and without spending too much (sometimes you can even do it for free – let's see how!
1. Left Luggage Services in Train Stations
Are you traveling around Italy via train spending one day in each city? Then you might want to consider storing your bags somewhere safe, especially if you're carrying a laptop bag or other valuables.
Once you get off the train you just want to get rid of your bags to get around the city. For this purpose most train stations in Italy have their own left luggage stores.
Here I listed the most convenient left luggage services that cover both major and smaller cities.
Company 

Pricing

Locations

Opening Hours

Notes

€ 1 / hour + a one-time handling fee of € 2.

€ 8 max for the first 24 hours. 

€ 5 max for each additional day including your free luggage storage insurance.

Rome (50+ locations)

Trevi Fountain, St. Peter's Basilica, Vatican, Trastevere, Roma Tiburtina, Roma Termini, Roma Ostiense, Repubblica, Porta S. Paolo, Ottaviano, Olympic Stadium, Flaminio Station, Colosseum

Online customer service chat 24/7

 

From €1.99

Termini Train Station, Milan Central Station, Florence Train Station SMN, Venice St. Lucia Train Station, Naples Central Train Station, Pisa Centrale Train Station, Turin Porta Nuova Station, Bari Centrale Station

Depends on location

Reserve your locker now by booking through their website or reserve upon your arrival (both options are only payable by credit card).

Ki point

€6.00/each piece (first 5 hours). 

€ 1/hour from the 6th to the 12th hour. 

€0.50 /additional hour.

 

All major train stations in Italy

Opening hours (7/7)

Rome Termini, Milan Centrale, Florence SMN, Venice Santa Lucia: 6am-11pm 

Turin Porta Nuova: 8am-8pm 

Verona Porta Nuova: 7am-9pm

Bologna: 6am-10pm

Naples: 7am-11pm

Weight limit might be or not enforced: 20Kg per item.


Maximum length of deposit: 5 days.

Website: google "kipoint+your destination" (eg kipoint rome) 

Radical Storage (formerly BAGBNB)

€5 a day per bag

Major and smaller train stations all over Italy:

Ancona, Alessandria, Arezzo, Bologna, Bari, Bergamo, Brindisi, Brescia, Cagliari, Cefalù, Caserta, Cremona, Ercolano, Firenze, Ferrara, Genova, Grosseto, Lecce, Lucca, Latina, La Spezia, Livorno,Milano, Mantova, Modena, Monza, Matera, Napoli, Pisa, Pescara, Palermo, Pompei, Parma, Pavia, Padova, Perugia, Roma, Rimini, Reggio Calabria, Ravenna, Ragusa, Salerno,  Siracusa, Sorrento, Siena, Torino, Trapani, Trieste, Treviso, Trento, Venezia, Verona, Vicenza, Vieste, Varese, Viareggio

Customer service 24/7

No weight or size limits.

3 min check-in.

Specific address given after booking.
Rates updated in March 2022
2. Left Luggage Services in Airports
If you've just landed and want to spend the day in one city before moving on to the next one, you might want to consider stowing your bags in the airport.
This is particularly convenient if you're not going to spend the night in that city and want to find a place for your belongings.
Left luggage stores are easier to find in major airports, but in smaller ones, you'd better check their website beforehand.
Here you will find all useful information about luggage deposit in Rome, Milan, Bologna, Venice.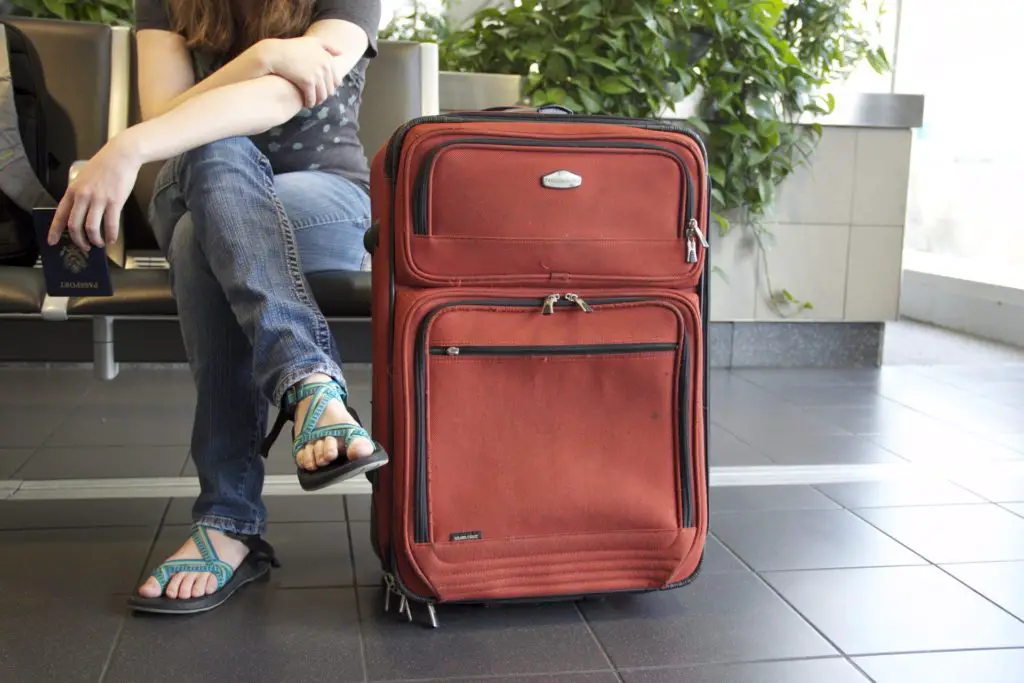 Rome Fiumicino Left Luggage Services
You can stow your bags in Rome Fiumicino airport in the left luggage deposit at Terminal 3, International Arrivals: it operates every day from 6:30 am to 11:30 pm. 
The porterage service may be purchased online either through the romeairports ecommerce portal or at the information desks located within the airport.
You can pay exclusively via debit or credit card. The left luggage service can be booked either by phone or by email. 
Below you'll find the rates for baggage porterage and luggage storage service:
porter conventional baggage:

€

9.00 / piece (VAT included);

porter unconventional baggage

: € 12.00 / piece (VAT included);

luggage storage

: € 10.00 / piece (VAT included). Payment is made upon collection of luggage.
Milan Malpensa Left Luggage Services
There is a monitored luggage storage area at Milano Malpensa Airport by the Arrivals area B at Terminal 1, level 0.  The service is open daily from 6 am to 10 pm.
There is no luggage storage available at Terminal 2.
Left luggage lockers at Milan Malpensa costs € 3.50 / small item, € 4.00 / large item to pay every 24 h storage.
Milan Linate Left Luggage Services
Milan's second airport, Linate, has left luggage facilities on the ground floor, in the Arrivals area.
The left luggage service is open every day from 6.30 am to 9.30 pm. Charges range from € 4.50-5.00 per piece of luggage per day
Bologna Marconi Airport Left Luggage Services
The luggage deposit facility is available at a cost of € 6.00 per day / item and € 12.00 for special items like a bicycle, baby strollers, car seats, etc.
Maximum tenure to store is 120 days and no prior bookings are made.
Venice Marco Polo Airport Left Luggage Services
Luggage deposit in Venice Marco Polo Airport is located in the arrivals hall near the post office.
Open daily: 5.00 a.m. to 9.00 p.m. Price: € 6.00 / item for each 24 hours after checking.
3. Where to Stow your Bags For free
If you stay in a hotel or B&B you can ask the receptionist to store your luggage while you visit the city. Usually, in any hotel there is a small room where they keep luggage for tourist up to one day after their stay. This is a very common free option.
In case you have valuable belongings with you, you might want to ask for a safe or a locker. However, in this case, you'll probabily need to pay for that service.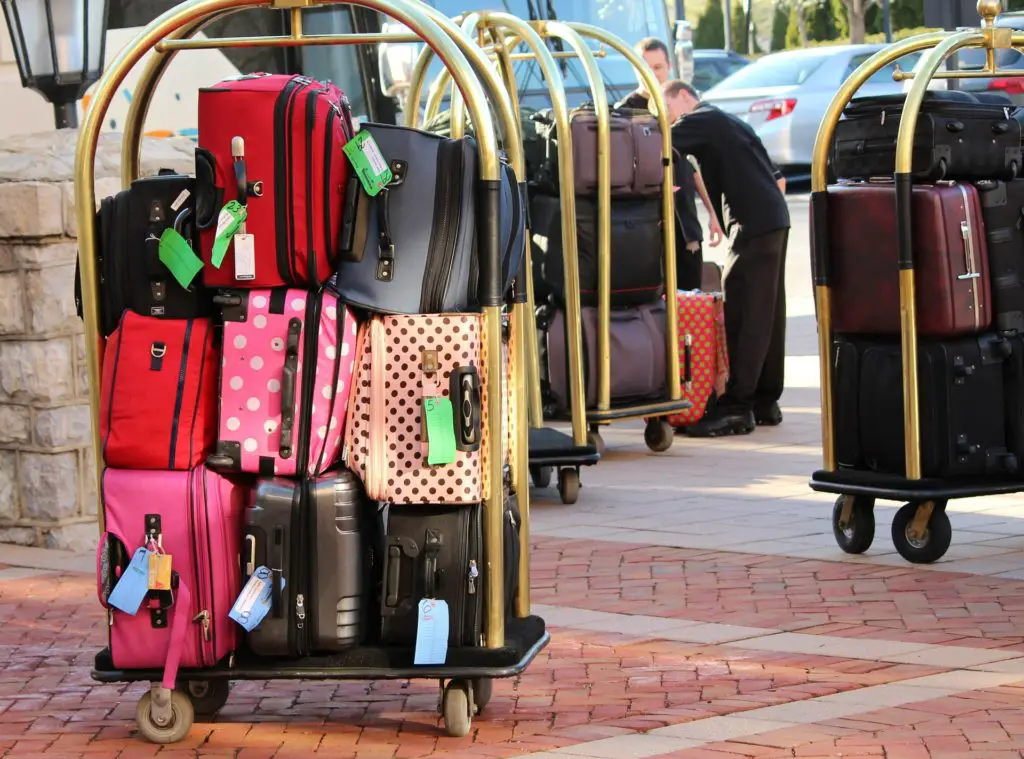 Did you Like the Post? Follow Me on Social Media and Stay Tuned for More Content!