Mosquitoes in Italy: Tips on How to Survive Them
Defend yourself from mosquitoes! In this article you'll know all about mosquitoes in Italy: where and in which season they mostly show up, time of the day and much more!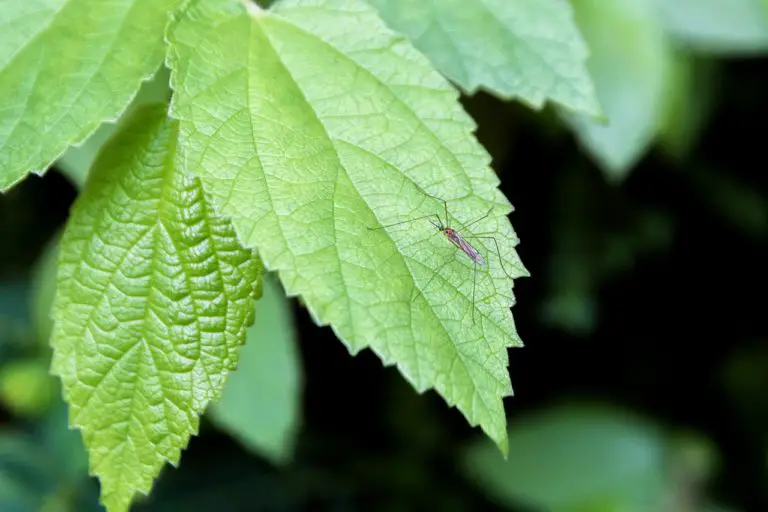 All over Italy, unfortunately, you will be likely to find yourself harassed by mosquitoes buzzing in the middle of the night or during the day. Despite their being annoying to anyone, there are ways to avoid them of course. In this article I will answer the most common questions regarding mosquitoes in Italy.
1. Season and Time Mosquitoes Show Up
The best time for mosquitoes to feasting on our poor skin is the early morning and late afternoon. It is a very aggressive insect, which bites especially in the coolest hours of the day. However, in recent years their habits have been changing and sometimes they show up even in the middle of the afternoon or later in the morning.
The "red season" for mosquitoes in Italy is definitely summer, from June to September. It's the hottest and most humid  period, therefore mosquitoes are more ravenouse and aggressive than other times of the year.
However, if you are careful enough and adopt preventing measures, you will still be able to have a nice dinner in a cozy patio restaurant outside and enjoy the gentle breeze.
Late August is the peak time for mosquitoes. They have been reproducing for 6 months now and are at the peak of their presence. Their reproduction combined with the movement of a large number of people (in August almost everyone is off work and travels) create the ideal context for mosquitoes to strike their victims.
In September you might still find some mosquitoes, even though most disinfestations against them have been put into force. These insects are now slow and dizzy, therefore more easily killed. Also, repellent prices usually go down in this period.
2. Mosquitoes in Italy: Where Are They?
As we've seen, the quantity of mosquitoes in the open air depends a lot on which season you're travelling in. 
However, some might ask where in Italy it is more likely to have such encounters. Finding a specific area where mosquitoes are more concentrated is hard: they usually prefer places near water, such as rivers, lakes and the seaside. 
That's why if you're having aperitivo in Navigli, five canals in Milan famous for their nightlife, or you're enjoying a Spritz in Venice you'd better have sprayed some repellent on your skin to avoid scratching all night long..and the days after.
The same if you're spending some days around lake areas such as Sirmione, Lazise or Salò around lake Garda or Bellagio, Varenna or Menaggio around lake Como. 
In case you're heading to the south, be prepared as well! You'll find them in almost any cities you're visiting, especially close to the sea such as Sorrento, Amalfi Coast, Naples and so on.
Inland cities such as Florence, Assisi, Bologna or Siena do not have any water nearby, however I strongly advise to bring a spray lotion to protect your skin.
3. Mosquito Bites and Diseases: Are they Dangerous in Italy?
You can travel safe all over Italy without worrying about mosquito diseases.
Generally speaking, mosquitoes may carry diseases: the Anopheles mosquito might carry malaria, Culex are responsible for transmitting encephalitis, filariasis and the Nile virus, and Aedes mosquitoes, of which the tiger mosquito is a member, transmit yellow fever, dengue, chikungunya and encephalitis.
Yet, this is not the case in Italy. You may have heard of some cases of chikungunya in Lazio in 2017 but that was a really restricted and limited phenomenon.
4. How to Protect from Mosquitoes
There are different way to protect yourself from mosquito bites.
Here you are some ideas:
Highly recommended if you're spending the whole summer in one spot of Italy is a mist spray system, which allow to considerably reduce the number of mosquitoes in a specific area.
Wear light-colored clothing, especially outdoors as they don't attract mosquitoes as much as deep colors like black, deep blue and red. Wear thicker fabrics and looser clothes: they offer more protection!

Try to use

natural repellents

such as

oil of lemon eucalyptus

, which is made out of an Australian eucalyptus tree (

corymbia citriodora

 or 

eucalyptus citriodora

). Or else, you can try

lavender oil

, it is very effective and smells so good.
Find the right

repellent lotion for you. The most effective chemical repellents contain DEET, picaridin, PMD, or IR3535 insecticide. Just make sure you don't spray chemicals around the eyes or mouth. 
Either you're using natural or chemical repellents make sure you concentrate it on your ankles, feet, lower legs and wrists: these are all thin-skinned spots that mosquitoes love to bite!
5. How to Stop Mosquito Bites from Itching
In case you are bitten by mosquitoes, you will experience some itchiness for a few days. However, this is perfectly normal. You'd better avoid scratching as it may cause your bite to become infected and will only get worse (and it's not beautiful on your skin either).
Here is a list of things you can do to ease your itching:
Put your bitten area under running

cool water (or cold, even better) a few times per day (if you have ice cubes they will do just fine).

Apply a natural

anti-itching lotion

that will reduce the swelling and relieve itching and irritation for several hours.

If you don't have any lotion or can't access any pharmacies or shops for any reason whatsoever you may also use toothpaste with menthol.

If you see that the bitten areas are swelling and getting red you might want to take a counter

antihistamine medication. In case you're allergic, then you may have your own medication and treatment.
Did you Like the Post? Follow Me on Social Media and Stay Tuned for More Content!