Sciacchetrà DOC, Cinque Terre Sweet Wine
Cinque Terre, a strip of land where steep hills overlooking the sea make wine grapes cultivation a tough task. For centuries viticulturists have been taking care of their beloved vinyards and over time they earned the nickname of "heroic" wine makers. Thanks to these brave men, we can now taste a most delicious golden nectar, symbol of this magical land: the sweet Ligurian wine produced in Cinque Terre Sciacchetrà DOC is indeed as rare and precious as gold.
1. Cinque Terre Sciacchetrà DOC
Sciacchetrà (pronounced /ʃʃiakke'tra/) is the sweet wine of Cinque Terre, also defined as passito because of the drying ("appassimento") process of the grapes. This exceptional wine is so delicious that even a great personality in Italian literature wrote about it: Gabriele D'Annunzio described the qualities of this Cinque Terre sweet wine in his work Faville del Maglio:
"quel fiero Sciacchetrà che si pigia nelle cinque pampinose terre"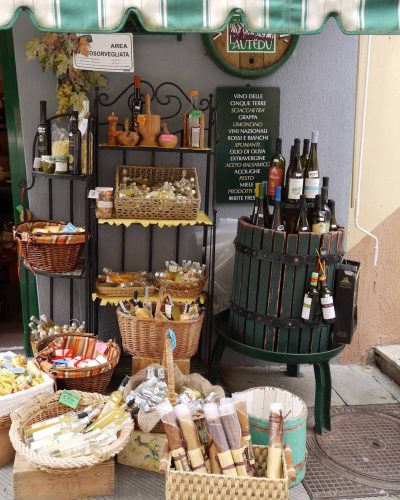 2. What Does Sciacchetrà Mean?
Sciacchetrà is indeed a peculiar name, even in the Italian language! So what does Sciacchetrà mean? Well, there are many theories about its origin and meaning.
Some say it comes from the Greek term for fermented drinks, "shekar". In fact, the Greek reached one of the Cinque terre towns, Riomaggiore, in the 8th century b.C.
Others link the name "Sciacchetrà" to two words from the local Ligurian dialect: "sciacàa", that is to say "squeeze", and "trà", which means "pull out".
3. How Is Sciacchetrà Produced?
Sciacchetrà is primarily produced with Bosco, Albarola and Vermentino grapes, cultivated in Cinque Terre and also used for the production of the dry white wine Cinque Terre DOC.
The grapes are allowed to dry, away from the sun and in an airy place, for over 70 days, in winter months. 
After being carefully de-stemmed, sometimes by hand, the selected grapes are pressed and fermented in steel or wooden tanks for 18 months.
The process of vinification must necessarily take place after November 1 following grape harvesting, because of both tradition and Italian official regulations. 
Vinified in steel tanks, in contact with the skins. The wine is aged in small barrels for at least 1 year (3 years in case of Sciacchetrà Riserva) and then sold in bottles of 375 ml. 
In the Cinque Terre Sciacchetrà Museum situated in Via Discovolo, Manarola, you can get to see the tools used to prepare this sweet local wine.
What's so special about Cinque Terre Sciacchetrà?
If you have never had the chance to visit Cinque Terre, you must know that this piece of land is quite arduous: the Ligurian hills overlooking the sea don't actually leave much space for cultivation.
However, over time daring men have been able to tame the steep hills slopes and have ingeniously invented new tools to make the work easier. For instance the rack railway: thanks to its toothed rails that better deal with the hills sides, wine producers can reach every corner of their own vineyard more easily. 
Nonetheless, producing Sciacchetrà still requires hard work and patience, that's why its price is way higher than other Italian passiti.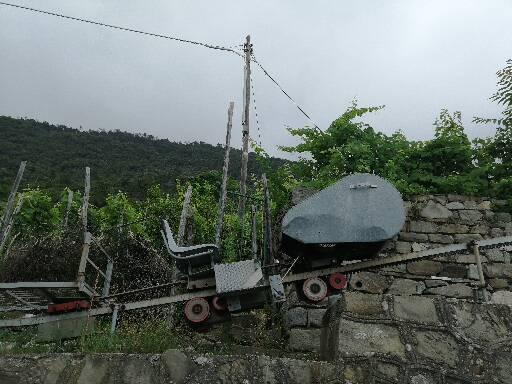 4. Sciacchetrà Food Pairings and How to Serve it
Sciacchetrà is best enjoyed with typical Cinque Terre food such as focaccia, but also desserts like Panettone and cheese. The important thing is to serve it at a temperature of 14°C.
To keep its qualities intact, Sciacchetrà DOC must be stored lying down in the highest compartments of your cellar, with a constant temperature between 10 ° and 14 ° C.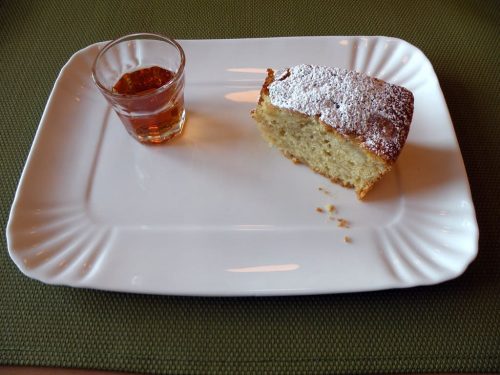 5. How Much Does Sciacchetrà Cost?
All rarities come with a high price! The cost for a bottle of Sciacchetrà in Cinque Terre ranges between € 60 and € 75, while in online wine shops it varies from € 30 to € 65.
You can purchase Sciacchetrà in any wine shop in Cinque Terre: there are so many, especially in Monterosso al Mare. It's here that, back in 1968, Cantina Sassarini realized the potential of this rich land and opened up their business. Just think that the Cinque Terre DOC designation was established only five years later!
Did you Like the Post? Follow Me on Social Media and Stay Tuned for More Content!
Images credits: "Vente_de_Sciacchetrà_et_de_Cinque_Terre_DOC_à_Manarola" // CC BY-SA 2.0 (second picture), "Focaccia allo Sciacchetrà" by chefpercaso // CC BY-NC 2.0 (fourth picture).