How to Buy Your Wine in an Italian Supermarket
How to buy your wine in an Italian supermarket, a complete guide on how to pick the right wine for special occasions and everyday meals. Here you are a few tips.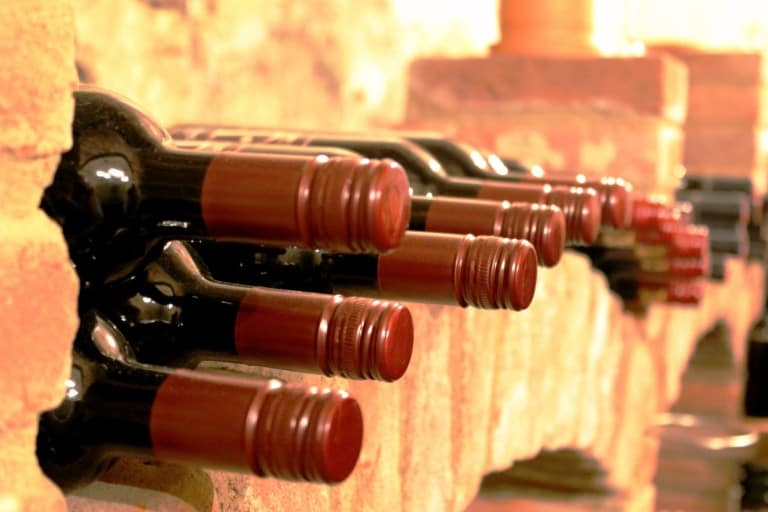 Are you looking for a good quality bottle to have a romantic dinner with your partner? That's a great idea, but you'd better choose the right wine if you don't wanna screw up your evening! In this complete and thorough guide on how to buy wine in Italy you will learn how to pick the best wine for a little price with just a few tips. I can assure good quality wine can be found easily, you only need to know what to look for!
Before starting out, you should know that in Italy we have no liquor stores where you can buy your booze. Wines can be bought in supermarkets (together with any other liquors) as well as wine shops. Wherever you decide to buy it, you must be over 18 years old. Of course prices and quality vary. In fact, if you're interested in tasting several varieties, I recommend going to an "enoteca" (wine shop) where you will have the chance of trying different wines and find the perfect one for you. Prices in enoteca are a bit higher, but worth it if you can't make up your mind on the type of wine and are looking for some savvy advice (servers are always well-prepared).
Let's go straight to the point! Here you are three top suggestions you should really follow when shopping for wine in Italian supermarkets.
Share the 3 Hacks to Buy Wine in Italy on your favorite Social Media!
1. Spend more than € 5.00
This might sound ridiculous for some people, especially those living in North America where wine costs a lot (way more than Italy). In Italy if you pay a bottle of wine between € 1.00 or € 2.00 it means that the liquid inside is not much like wine but it would be more like sour grapes juice..you don't wanna experience that.
If you're having a quiet dinner at home and you don't want to impress anyone but just enjoy a glass of wine with your meal, then wines between € 3.00 and € 4.00 are ok. However, if you're looking for something special – to bring back home as a souvenir for example –  you'd better at least € 5.00: in supermarkets it's the best you can get.
2. Grapes and bottling by ONE producer ONLY.
Always check the wine label to see if the wine producer is one and  one only. You will likely see the following expressions – they all mean "bottled by": "Imbottigliato all'origine da (and producer's name)", "Prodotto e imbottigliato da (and producer's name)", "imbottigliato all'origine dalla cantina sociale". If you see these expressions followed by one wine producer it means that behind that bottle there is a person who takes care of its own grapes, its own wine and so you are guaranteed the best quality: no wine producer that sells their wine from grapes to bottling want their customer to complain about their product, right?
So, beware not to choose a wine that has been bottled by ICQRF (with a code). Usually behind this acronym are large bottling wholesalers who produce huge numbers of bottles by mixing different batches. In this case, the quality is very hard to find.
3. Labelling: DOCG, DOC and IGT wines
Follow this third trick and you will have an additional guarantee that the wine you're buying is good quality. Thanks to this labelling we know where the grapes come from and the grapes quality is higher than usual. In this case, however, make sure that the wine has been bottled in the DOC and DOCG area (always check the label or ask the vendor), because unfortunately there are some exceptions. One example above all: DOC Sicilia gives the possibility of bottling outside the region. If you see that a Nero d'Avola bottle has no Sicilian province on it…you'd better stay away!
Continue reading to know more about DOCG, DOC and IGT wines!!
2. Italian Wine Classification
Now, I'm sure you'll all follow these helpful pieces of advice, but I also know that you must be wondering what in the world DOCG, DOC and IGT mean. Right?
No worries, I will explain everything you need to know about these designations and the quality of wine you can expect from each of them. Let's proceed from the lowest quality to the highest.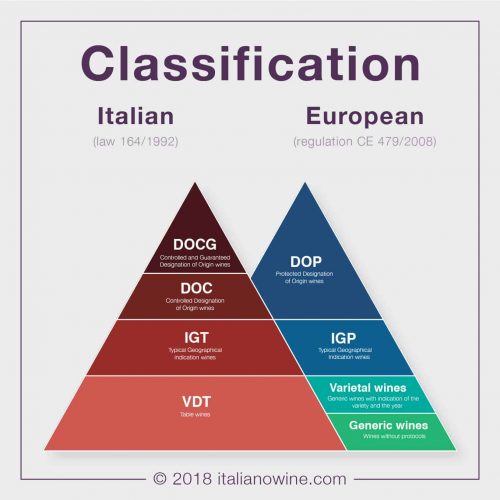 1) Vini da Tavola (Table Wines)
To produce table wines, a wine producer only needs to follow the sanitary regulations and indicate the alcohol content. However, there are no disciplinary restrictions. In the case of varietal wines the grape variety and the year of production can be dsplayed on the label, without any reference to the territory that gave rise to the wine. 
The ministerial decree 381 of March 2010 ratified a list of the grape varieties that can be used in Italy. This classification is limited only to some international vines such as cabernet, cabernet franc, cabernet sauvignon, chardonnay, merlot, sauvignon and syrah.
IGT stands for Indicazione Geografica Tipica (Typical Geographical Indication) and represents the base of a three-tiered quality wine pyramid. IGP stands for Indicazione Geografica Protetta (Protected Geographical Indication) and it is the umbrella term shared by all countries in the EU used to identify all products (food and wine) typical of a specific geographical area and  which are produced and / or processed there. To sum up, both acronyms mean the same thing but IGP is used also by other countries in Europe.
The reasons why producers choose IGP/IGT for their wine production may vary from not having to follow strict regulations to experimenting with new procedures on vinification. 
In Italy, because of bilingualism in some regions, you may find "vin de pays" on wine labels in Val d'Aosta and "Landwein" in Trentino, but they're all part of IGP and IGT category.
DOC stands for Denominazione di Origine Controllata (Controlled Designation of Origin) and represents the middle tier. DOC wine producers have to follow very strict rules concerning grapes origins and organoleptic qualities. Since 1966 it has been used as a brand for quality wines produced in small or medium-sized geographical areas, with features of the grape variety, the environment and the production methods. However, since 2010, according to the European law the DOC denomination has been included in the abbreviation DOP (Protected Designation of Origin), even though the use is still allowed as a traditional specific term.
DOCG stands for Denominazione di Origine Controllata e Garantita (Controlled and Guaranteed Designation of Origin) and is the designation for Italian best wine bottles. The top classification covers no less than 74 regions, including internationally recognized Amarone, Barolo and Brunello.
DOCG designation is even stricter than DOC: a wine can get this designation only after 5 years in DOC.
A special commission conducts a further organoleptic analysis during and after the bottling phase to ensure the quality of the wine.
If you buy a bottle of DOCG wine, you surely notice that on the cap label an identification code is imprinted: this allows the bottle to be tracked down, whereas DOC wines can do without this label.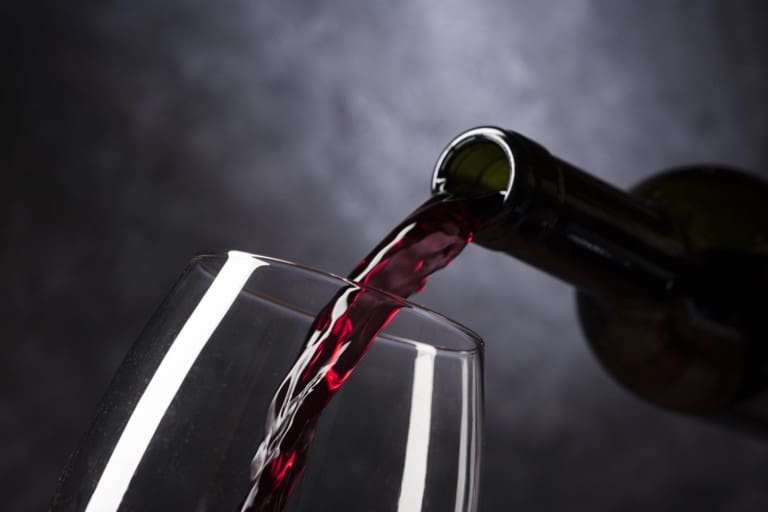 3. Historical Background of Italian Designations
To understand how we label wines nowadays, it's important to get an insight into the last few decades and see how Italian wine designations have developed so far.
1930: first wine legislation defending typicality, more specifically origin and quality. As a matter of fact, two categories were created: typical wines and wines without any designation. This was the first step to create a little more order but did not fully guarantee the wine quality.
1963: in order to protect wine quality, the Minister of Agriculture enforced the first product specifications, therefore three denominations were born: DOCG, DOC, DOS (Simple Denomination of Origin). The first DOC wine was Vernaccia di San Gimignano, Tuscan white wine renowned all over the world. Since then, quality and quantity of Italian wines have been enhanced dramatically.
1992: IGT and table wines, free from constraints of origin and production specifications, were created and added to the DOCG and DOC categories.
2008: the European Community carries out reforms in the wine sector in order to put on the same level wines and other agri-food products by simplifying legislation: DOCG and DOC wines are now part of the DOP (PDO), meaning "Protected Designation of Origin". According to the EU laws, there are only two categories: 
wines with a geographical indication (PDO for wines and PGI for food);
wines without geographical indication (generic wines or wines with indication of the grape variety only).
However, Italy allows these designations to be combined with the Italian DOCG, DOC and IGT abbreviations.
Since the European Union allows the use of DOCG, DOC and IGT designations in place of the DOP and IGP used in the community, the bottler is entitled to add European logos on the label.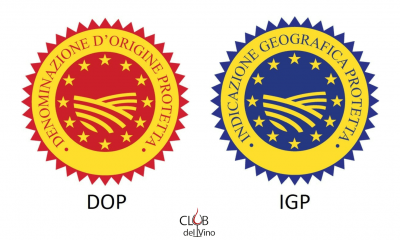 Finally, here is the community logo for organic wines.
5. Wine Characteristics You Need to Know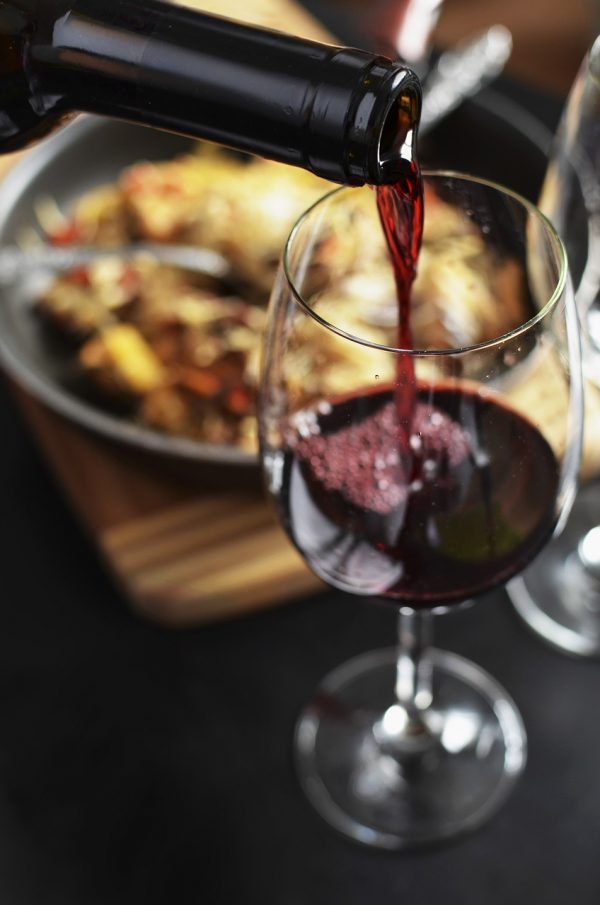 You wanna be even more of an expert regarding Italian wines?
Here you are further wine features you need to know to choose the best wine for your occasion:
Superiore
Riserva
Novello
Classico
Sottozone
The alcoholic volume is 0.5% or 1% higher than disciplinary measures, which means that riper fruits have been used for its production.
Riserva means that the wine has undergone a longer aging period than that provided by the specification (eg. in the case of Barolo this period must be no less than five years, 2 years longer than the three mandatory by law).
It indicates carbonic maceration vinification. This is a particular winemaking technique that allows wine makers to obtain particularly colorful and fruity red wines with low tannin content. These wines lack the structure necessary for their aging.
Classico means that the wine is made from grapes from a typical and historical production area.
Sottozone is used for territorial limitations, in fact it indicates an even more particular and restricted origin. French would use the term and concept of "terroir" that combines a set of soil characteristics and human intervention giving the wine certain characteristics. Sometimes even parts of a municipality or the slope of a mountain may go under this classification.
Did you Like the Post? Follow Me on Social Media and Stay Tuned for More Content!